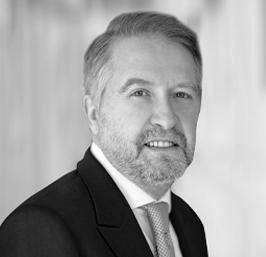 Mahmut L. ÜNLÜ
CHAIRMAN
Mahmut L. Ünlü graduated from the Mechanical Engineering Department of Georgia Institute of Technology in 1989 and received an MBA degree from Rice University, Houston in 1991. He started his career in İktisat Bankası, a Turkish merchant bank in Corporate Finance in 1991. He then moved to Yatırım Bank, Turkey's first investment bank, and set up the Bank's Corporate Finance, Research and International Capital Markets businesses subsequently serving as Assistant General Manager between 1992 and 1995. In 1996, he left Yatırım Bank to co-found Dundas ÜNLÜ, a pioneer in M&A advisory. Mr. Ünlü served as Managing Partner and latterly as the CEO and built Dundas ÜNLÜ into the leading investment advisory and asset management group in Turkey. He formed a strategic partnership with Standard Bank Group London Holdings in 2007, called "Standard ÜNLÜ" and served as the Deputy Chairman and CEO. He was also a member of the International Executive Committee of Standard Bank between 2008 and 2012. In 2012, he formed ÜNLÜ & Co' to acquire 75% stake of Standard ÜNLÜ as well as to control stakes in various asset management businesses and is currently serving as the Chairman and CEO.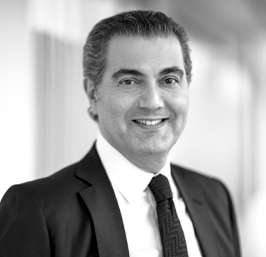 Can Ünalan
DEPUTY CHAIRMAN
Can Ünalan graduated from the Business Administration Department of İstanbul University in 1985, majoring in finance and received an MBA degree from Marmara University in 1986. Mr. Ünalan started his banking career in İşbank Audit Department in 1986 and then joined ABN AMRO Bank between 1993 and 2006, holding various positions ranging from CRO (Chief Risk Officer), COO (Chief Operations Officer) to CEO & Board Member. Being a member of Country Credit Committee and ALCO, Mr. Ünalan actively participated in the management positions within the organization. In 2006, Mr. Ünalan joined Garanti Bank - GE Capital partnership and was a member of the Corporate and Commercial Risk Committee. Before joining ÜNLÜ & Co, Mr. Ünalan was acting as the Turkey CEO in Mubadala GE Capital. He is now acting as the Deputy Chairman of ÜNLÜ & Co and General Manager of ÜNLÜ Menkul.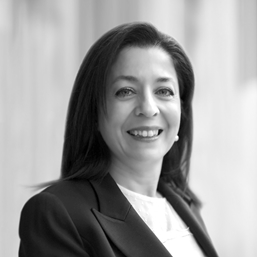 Gamze Akgüney
General Manager - Board Member
Gamze Akgüney, graduated from Business Administration department of Boğaziçi University in 1994, started her career as a consultant at Arthur Andersen and subsequently worked as Treasury Marketing Unit Officer at JP Morgan Chase. She continued her career as Retail Banking Senior Manager at Garanti Bank and Retail Marketing Director at TEB (Türk Ekonomi Bankası).  Following the banking career, she worked as Sector Leader at IBM and Client Account Lead at Accenture between 2013-2017. She joined the Company as Managing Director of DAHA Investment Advisory in 2017 and was appointed as the General Manager of ÜNLÜ Menkul in 2020. As of January 2021, she was also appointed as a Board of Directors Member of ÜNLÜ Menkul. Gamze Akgüney is among the fourth-term mentees of the Women on Board Association Turkey (WOB Turkey), which aims to promote social development by increasing female representation on boards.
Zafer Onat
Board Member
Having graduated from Istanbul University, Department of Economics in 1993, Zafer Onat received an MBA degree from Koç University in 1998. Mr. Onat served as CEO in Ege Portföy Yönetimi between 1998 and 2000, and continued his career as CEO in Finans Portföy Yönetimi between 2000 and 2007, and in Finans Yatırım between 2007 and 2012. Zafer Onat was the CEO of Burgan Yatırım Menkul Değerler between 2012 and 2015. He has been serving as the Managing Director and Member of the Board of Directors at ÜNLÜ Menkul Değerler A.Ş. since 2015.