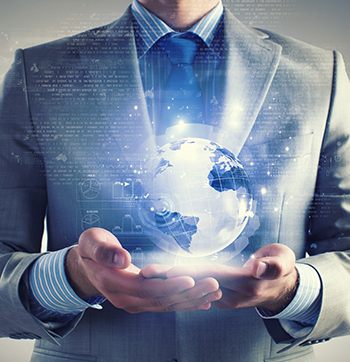 Our Vision
Is to become the leading investment advisory services provider and asset management group in the region.
Our Mission
Is to continuously work to achieve our vision with the entrepreneurial spirit and expertise on the knowledge of local markets and to grow the business we have while adding value and profit to our clients' businesses.
Our Strategy
Is to keep our leading position via developing our corporate business principles and management approach to achieve our business development goals and ensure sustainable success.
Our Genes
Entrepreneurship
The whole value added solutions of ÜNLÜ & Co presented to its clients are derived from the company's entrepreneurial spirit.
Client Dedication
Creating "the best alternative for the client" is one of the strongest underlying fundamentals of all ÜNLÜ & Co solutions.
Determination
ÜNLÜ & Co strives for successful results with all of its resources, collective devotion and focus, and demonstrates sheer determination for the desirable outcome.
Expertise
ÜNLÜ & Co shows complete awareness in all solution phases with its team of professionals who are competent and leading experts in their fields
Teamwork
ÜNLÜ & Co's business models are based on synergistic efforts of different teams concentrating on client's needs by setting joint targets in the most professional and colligate fashion.
Commitment
ÜNLÜ & Co embraces commitment, loyalty and sustainability both within the company and among its clients. Stability resulting from the ownership is a key pillar for ÜNLÜ & Co.